ABOUT TOOTHACRES PET CARE CENTER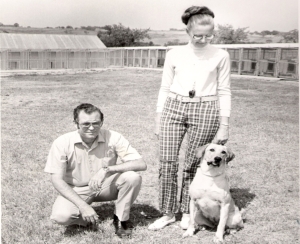 It all began with one man, and his land. Founder Alfred Harrington settled land in 1850 in what is now Hebron, Texas. At this time, it was all prairie grass with few trees  as far as the eye could see. His decision in picking these many acres was solely on one thing, the only spring on all of this land, which never once had gone dry. Even through the rough times of the Dust Bowls, this sparkling spring provided water for the land. Alfred traded six sheep and a saddle horse without the saddle for this property, approximately 2,140 acres, took a wife Martha, and thus "Ye Old Homestead Farms" was born.
As time went on, the 1,200 acres of original homestead was passed down to Minnie Mae Harrington Griffin and was a portion of the 2,140 acres previously purchased by Alfred Harrington. Minnie Mae and her husband, Morris T. Griffin, moved to Ye Old Homestead Farms in 1882.
In tradition, the land was passed down to Morris and Minnie's youngest daughter of nine children, Gladys. She then married George Irvin Crider in 1924. From early marriage, Gladys and her husband raised livestock, owned and farmed vast amounts of land and continued to live on the land of their ancestors. Those very areas encompassed the land where Prestonwood Baptist Church, The Shops of Willow Bend and portions of The Colony are today.
The standing owner of this property today is Bettye Jo Crider, the only child of Irvin and Gladys. She married Clarence "Doc" Truman Clem in 1951 and stayed on Ye Old Homestead Farms. Currently, Bettye's son, Kelly, reside on the land with his family as well. Bettye and Truman started a business that has lived on for more than 50 years now.
Truman retired after 54 years from his dentist practice in Lewisville, Texas. He enjoyed training Labrador Retrievers and taking them to field trials. His first retriever, later a field champion, was Clem's Midnight Toothache or "Gus". He purchased "Gus" from money he received from after hour dental emergencies. Soon he had another field champion, "Otto of Toothacres". He built a kennel for his field champion dogs and decided if he needed kennels maybe someone else did too, building forty individual runs, at first. The dogs would be boarded during off season, so that they could rest and train for the next season. In 1967 the kennels were officially opened to the public as Toothacres Kennels Inc.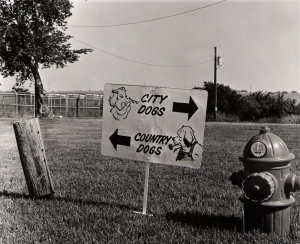 As the times changed, people started acquiring dogs less for hunting and more as a family pet, and man's best friend. So as change presented, the kennels expanded to be more than just a gun dog kennel. As they built on, man's best friend became a member of the household. Doc came up with they idea of AC and Heated indoor/outdoor runs for the loving pets. And what is today "B Building" was the first of this design. This idea caught on with the boarders and became a big hit. Seven more run styles with this idea make the facility what it is today. In 2000, the kennels were finally completed.
As years progressed, the kennel boomed and Toothacres provided a proud pet owner the ultimate boarding experience. They offered tons of sunshine and exercise for one's beloved pets. They also offered field and obedience training. A huge barn was renovated, "Hound Hall", for obedience classes. Toothacres was the place that had it all, where your pet can run and play, and sit and stay.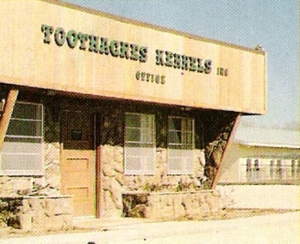 With the boarding success, Bettye wanted something more to offer to the clients, but couldn't quite put her finger on what to do. Over the years  clients' pets would pass away and the clients would request to bury loved ones in the open field in front of the kennels. It was convenient and the clients were always treated as family. This then sparked Bettye's hopes and dreams of expanding the business, as well as providing a final resting place worthy of the client's companion.
In 1978, Toothacres Pet Cemetery Services opened and has been serving the public for over forty years now. Bettye wanted to design a cemetery that offered both quiet and comfort, as well as an easily accessible location. The cemetery is surrounded by acres of beautiful tree lined landscapes and several monuments in memory of our patrons. Bettye built the cemetery solely on the morals of honest, legal, and respectful dignified services for your pet. Today, TPCS continues to maintain the highest levels of customer service.
The area grew; more people moved in and moved out. Training had to become a thing of the past and cremation came in as a (new concept). Take your deceased family pet with you, in an urn of your choice, so they may be with you at home.  Kelly and his staff work long hours for the care of your pets.  Today Toothacres is one of the largest pet care facilities in the United States.
Toothacres Pet Care Center and Toothacres Pet Cemetery Services: Care for Life and Beyond.