Discover the Toothacres Difference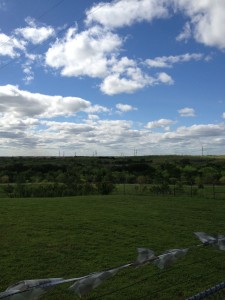 Toothacres Pet Care Center provides the finest indoor/outdoor boarding environment for your pet. With over 45 years of experience, the Clem Family has created and maintained the highest level of excellence in the pet care industry. We are pet owners too, and we hope that your pet will become part of the Toothacres Family for years to come.
Unlike many "kennels" available today, we accept ALL breeds. We also welcome unaltered pets as well. We never make your pet pass a "Temperament Test". Your pet has their own space to enjoy, and each and every member of our staff take the time to make your pet feel welcome and provide a clean, safe and stress free boarding stay.
Here at Toothacres, we do not believe in dangerous "group play". All of our four-legged vacationers enjoy all the freedom of being able to socialize with neighbors without all the worry of sharing the same space. Each kennel has high quality chain link fencing with 4 in concrete curbs separating each individual 16 foot outside run. The top of every kennel is also enclosed. This allows our guests to run, bark, and strut their stuff in the utmost safety and security.
All of our indoor/outdoor runs are climate-controlled with central heat and air-conditioning, just like home! This maximizes your pets "fresh air" time and keeps them cool in the hot summer days and toasty warm during the cold winter nights.
We board dogs and cats for overnight, short-term and extended stays at very competitive rates.
Take time to look through all of our different boarding and exercise options.
You can then "customize" your pets stay by choosing the best package to suit their personality and individual needs.
You can feel confident in selecting Toothacres Pet Care Center for all of your boarding needs.
Check out the video below. Our friends have a blast at Toothacres!